Check out the Moto-Messenger Garden Tractor Forum.

There are over 500 tractor's on this website now maybe more with probably over 2500 individual
pictures. If you would like to add your tractor,tractor collection just email me below.I would be happy to make a nice page for you.Just restored,rusty,unique or common it doesn't matter.Us tractor guy's appreciate any and all types of garden tractors.Click here to submit your tractors and info.This is a free site for yoyu,it will cost you nothing to show off your tractors,,,,Thanks KW
John Deere, Wheel Horse, Duetz Allis, Simplicity, Allis Chalmer's ,Motomower, Copar Panzer, Jacobson, Bush Hog, Cub Cadet, Arien's, Toro, Sears Custom Suburban, Springfield, Suburban, Speedex, Power King,Case,Colt,Porter Cable,Magna Trac and many more!!


November 1st 2011, A new friend check out Todd's Tractors He updated a email.


November 9th 2011, Updated our good friend Mike O's page.New Hot Rod huffy video on the Huffy Page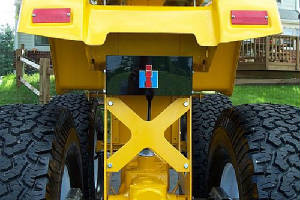 October 19th 2011, Rick slider's tractors.No matter who ya are you gotta like these old rides.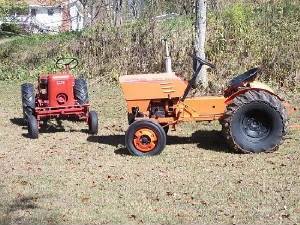 October 13th 2011, Uncle Nick updated his tractor page,as usual some really nice stuff!!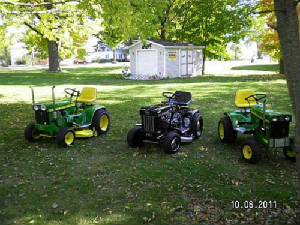 (UPDATE) September 8th, 2011 The Great Pumpkin has gone thru some pretty cool upgrades click on the peanuts cartoon to check him out!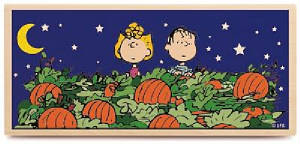 A pic of my motomower.It's actually the little tractor that deserves credit for starting the site and the forum.I started this site after buying this little tractor.Hardly anyone back then even heard of a motomower.Now they are a lot more popular and are starting to grow as being a true collectable tractor.They will never be in the same category as a john deere or wheel horse but at least they are now a tiny dot on the map lol.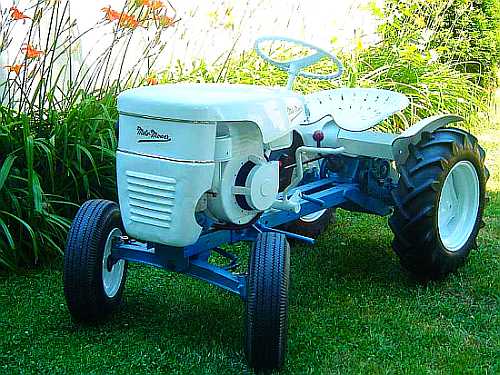 Have a heart please donate when you can to the humane society.I do!!