I'm having this tractor restored in tennessee,I can do a pretty good job restoring tractors.I know some of you have seen my work and I can make one really decent.On the other hand my uncle ovie is the best around when he restores a tractor it is pretty much perfect.To prove that you will see a first place trophy that he won for coming in 1st place for a restoration on a john deere tractor.I want at least one tractor that is a trailer queen and the 68 is the perfect tractor for that and my uncle is the perfect guy to put it in that condition.Below is his progress so far as you can see it is totally disasembled and anything that needs replaced gets replaced.I'll post pics as he makes his progress.She is going to be a work of art when completed. KW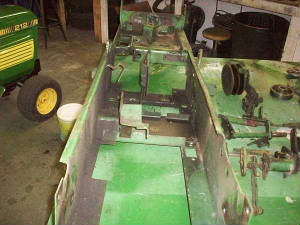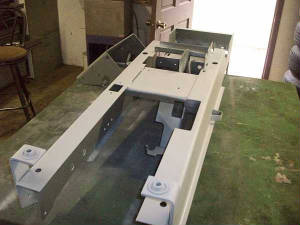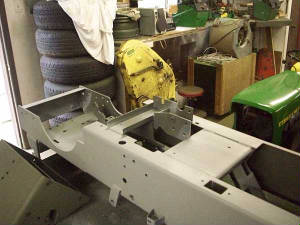 Frame painted everything will be clear coated yet.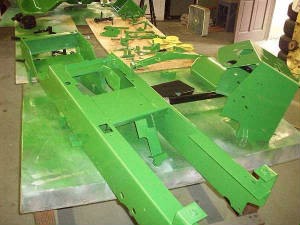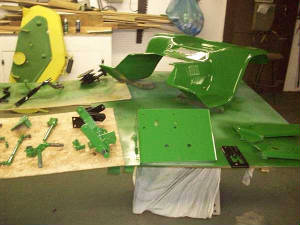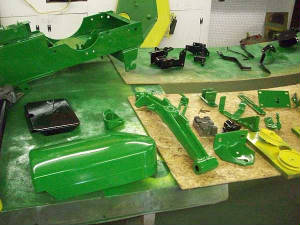 I'll keep everyone updated as he makes progress.

Update December 28th, 09 Below is pics of my 1968 John Deere 110 Hydro Lift With Sleeve hitch.My uncle did a awesome job she is a very nice ride.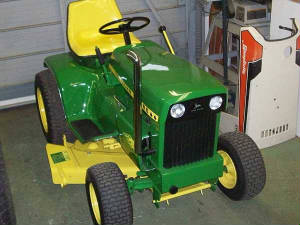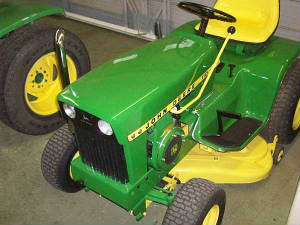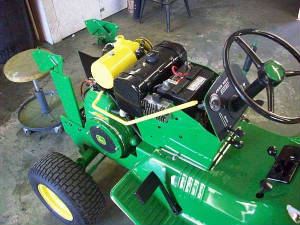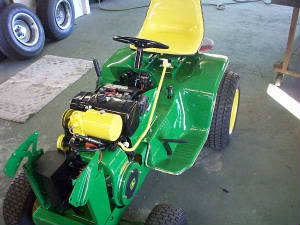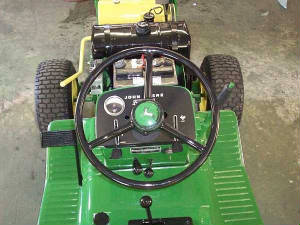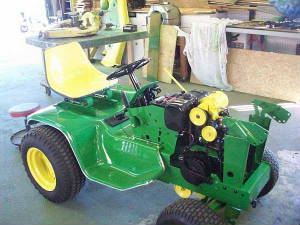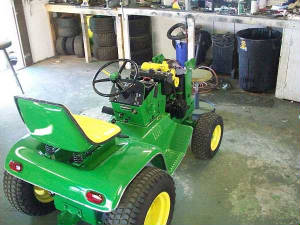 January 9th 2010 New Pic's Added.