Would love to have one of these old Massey Ferguson Executive's to redo.Just don't see one very often.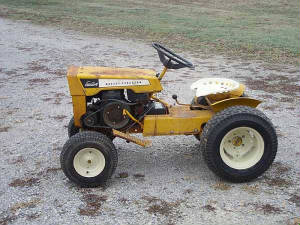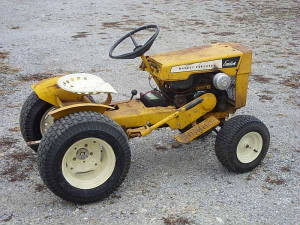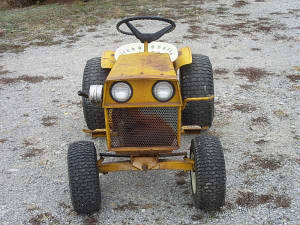 A good looking old springfield model 36.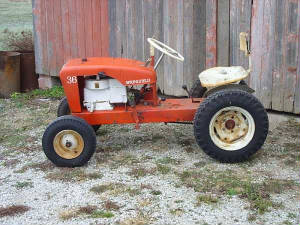 A old motomower with wide ag's on the back.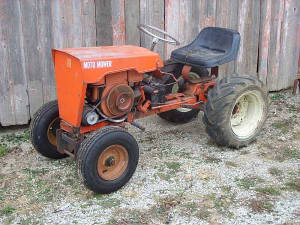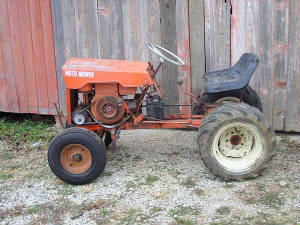 A little 7hp. Massey Ferguson.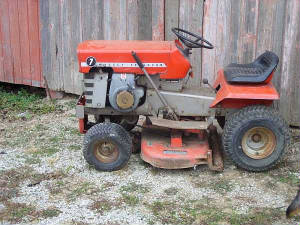 A decent looking old ford.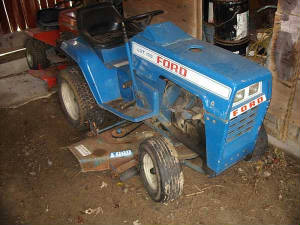 Another little Massey Ferguson 8hp.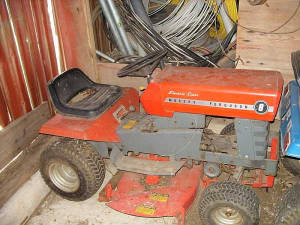 Another Springfield model 36.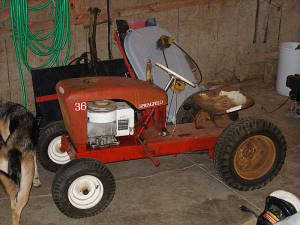 Another Motomower?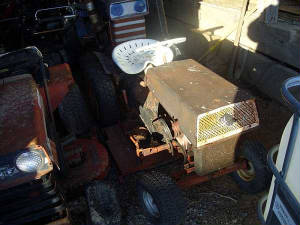 A old model 716 Allis Chalmer's.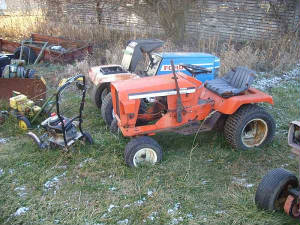 A old Sears.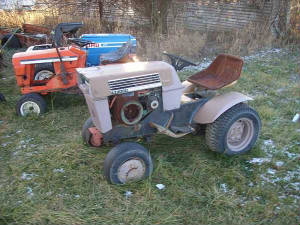 Another old Ford.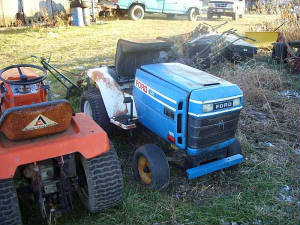 A wheel horse i'm guessing around a model 856, 857? not the original motor i'm guessing again.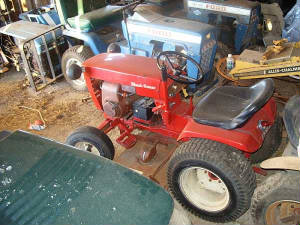 A Massey Ferguson model 12.
Don't have a clue has the looks of a motomower tho.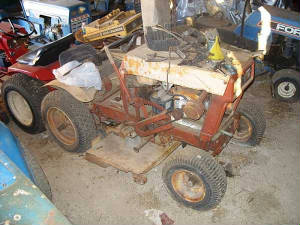 A massey ferguson model 85 and a old case.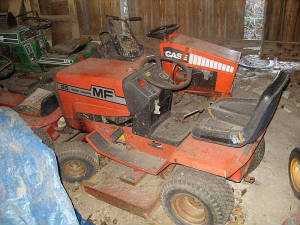 Dan emailed me this is definitly an old jacobson.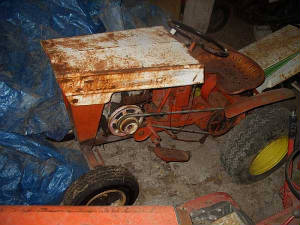 A little Allis Chalmer's B-207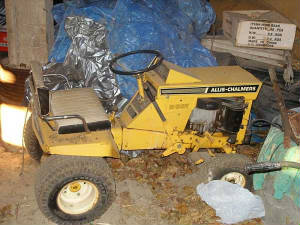 Another Springfield.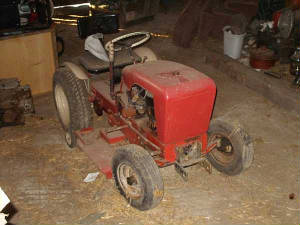 Another clean looking Motomower.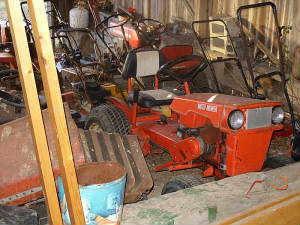 A little ford LT-80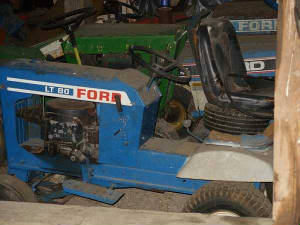 A old Sears 10.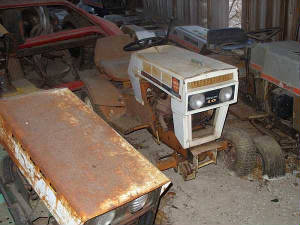 A old Bolens.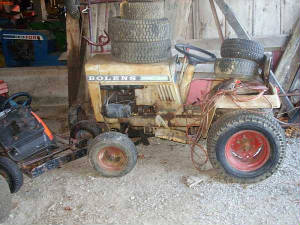 A clean original looking old motomower.I bet those are even the original hubcaps on it.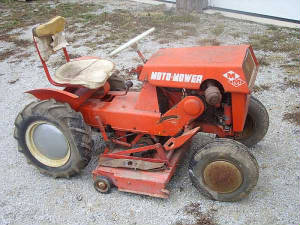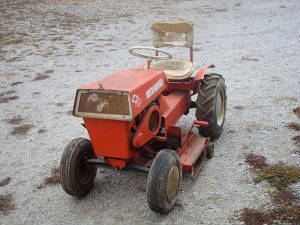 A cool looking old sears. Don't see a lot of this model around.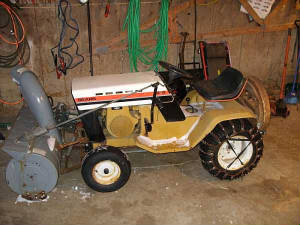 This might be a restore in progress for Dan.I didn't get any info with the pic's so again i'm guessing,you'll see pic's below of misc. parts so I'm thinking he might be restoring this one.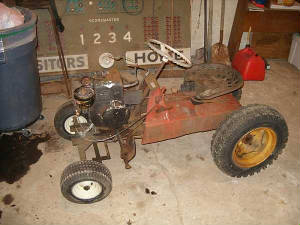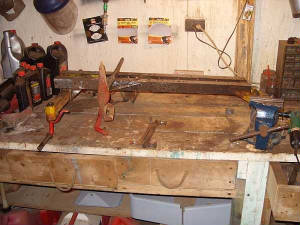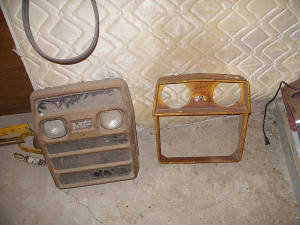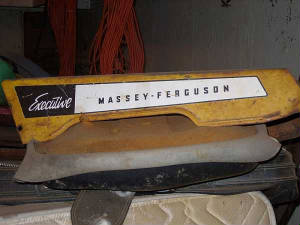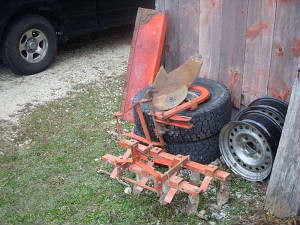 There ya go Dan's collection.None are showroom condition but a rare collection none the less.