Click

here

to contact Dennis
Check out Dennis's collection i've always wanted an old bolen's Ride-A-Matic this is one sweet tractor!.Dennis's email is below.
Dennis Wrote: Here are some before and after pics of my 1958 Bolens Ride-a-Matic.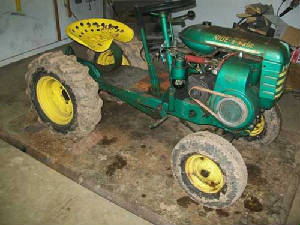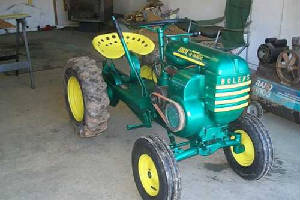 His old Gilson is nothing to laugh at either.Again another really nice tractor,love the round fender's on it,never seen them on a gilson before.
Dennis Wrote: Dennis from eastern Canada, thought I would send a couple before and after pics of my Gilson to start with. I don't have high speed so I will probably only do a couple pics at a time.#12 is before and the other 2 are the finished tractor My Gilson was called a Lawnmaster and was built for Canadian Tire Corp.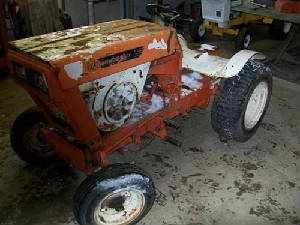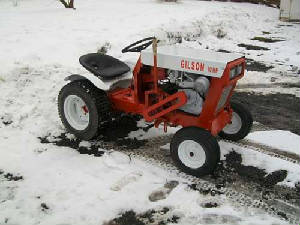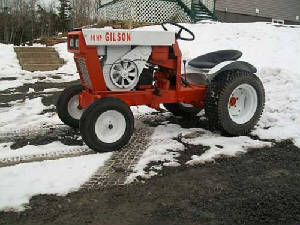 January 23rd 2010,Check out Dennis's nice little Cub Cadet model 76..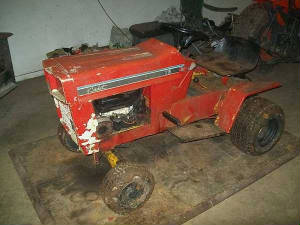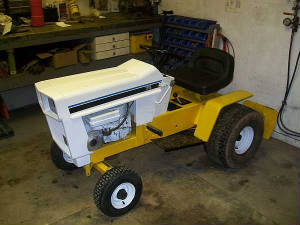 Dennis has a really nice John Deere round fender model 110 1964.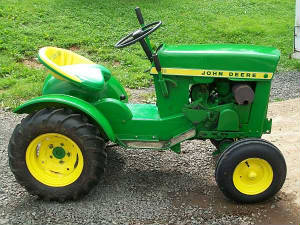 Dennis's real nice Massey Ferguson MF12 hydro before and after pic's.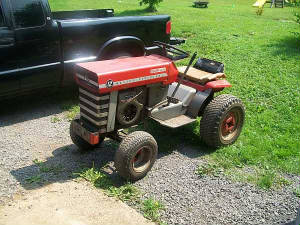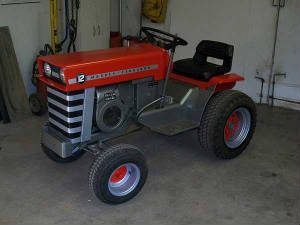 Real nice restored implement's that dennis owns.A Brinly plow and planter.