Really cool wheelhorse ,check out the awesome chrome wheels.Just love this thing, marvin's email below. KW
Just sent a couple pics of my Wheel Horse 420LSE
Marv
Defiance, Ohio
UPDATE January 2nd 2011,Check out Marv's collection.One of the nicest herd of horses i 've ever seen!!.
Marv's latest email:
Here are a few of my "bigger" Wheel Horse tractors.All are in perfect running condition, and most are "dedicated".We use them all here on my farm in NW Ohio.I have over 40 Wheel Horse tractors, and will add more pics later.Most of the remaining are smaller, restored, retired, and "show queens".My oldest (and probably most valuable?) is a 1956 Pond RJ35, restored to Museum Quality.
Later,Marv
January 30th 2011,Marv's latest info and pics.
Marv Wrote:Hello from cold NW Ohio...
Here are a few more of my Wheel Horse tractors.
Every tractor I have is "dedicated". I don't move attachments from one to another. They stay put !
The 310-8 has 45 hours on the meter.
The 500 Special with crossed flags and "6" on hood decal was used at the Indy 500 race track.
The C-160 auto is probably my all-time favorite.
Take care,
Marv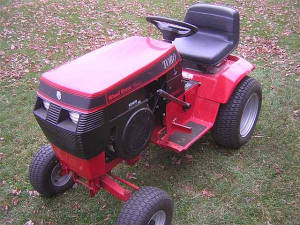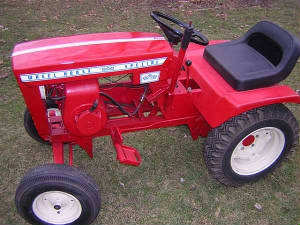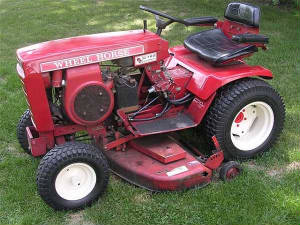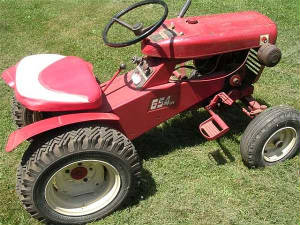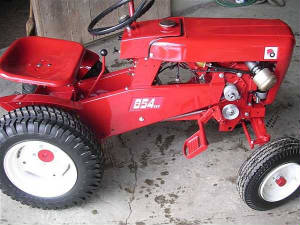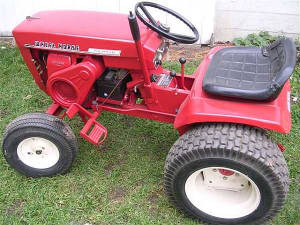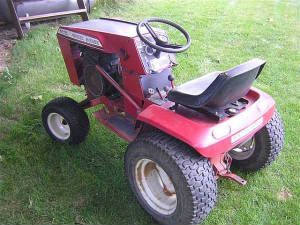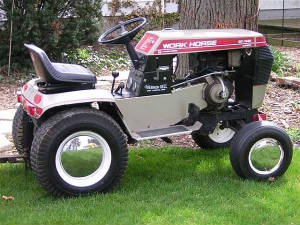 January 2nd 2011,Check out Marv's Farm-ette (above) that he bought his email is below.Below his is the Lambert I used to own that was sold to a friend in New Zealand,notice how similar these 2 tractors are.Pretty cool always loved how the center console part sweeped along with the fenders,very cool design on a garden tractor. KW

Marv wrote:

Here's a pic of my Farm-ette. Just picked this up several weeks ago and know very little about this make or model.First "non-wheel horse" tractor I've ever owned...in over 50 years of collecting.

Marv Defiance,