October 20th 2011,Mikey's golf cart project
Mikey's email:She asked me to move it and then snapped the pic.
KW wrote:Ok mikey i'll defend you the best I can here.I would be on mikey's side 100 percent if I hadn't noticed the purple ratchet strap! I mean where do you even get those things that color? LOL Purple strap Pink purse and mikey standing like that bag has been a part of him for a long time LOL Sorry Mikey!!! lol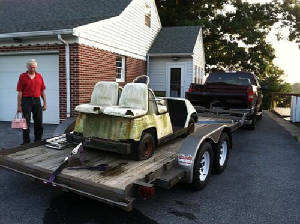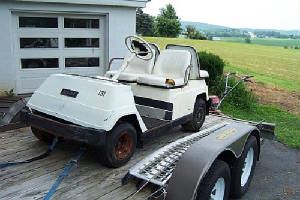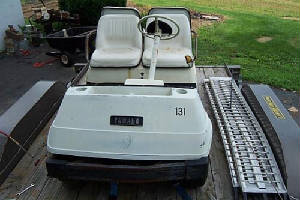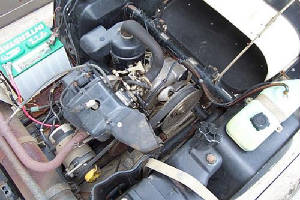 October 20th 2011,Starting to come around.