Click here to go back to roy's main page.

July 12th, 09 Roy got his 112 finished ,scroll to the bottom to see the latest pics.I 'll have the latest dated july 12th,09
May 19th, 09 Roy has started the teardown on his 112,scroll to the bottom to see his latest work on the tractor.
Update april 26th, 09 Roy sent some new pics of his 112 tlling up his garden,scroll to the bottom to see.
Update april 8th, 09 Below are Roy's latest pics of his 112 restore.
Below this first group of pictures is roy's work he has got done on his 112.You'll see the divider and the flashing new sign.Remember to click on the pics for a better view.
Check out roy's 112 JD with rear mounted tiller,he bought this for $180,is that a steal or what?.He said it runs really nice.

January 16th, 09 below is the new pics of roy's progress on the 112.Also the email he sent me.Looking really good roy!!.
Well buddy. I got myself hooked on doing another tractor. Picked this up for 180 bucks. 1971- 112 with a 10 hp Kohler engine. Runs real good. It needed the front end fixed bad. Seat pan was also dented up and full of holes. Whole tractor painted with a brush.
I picked up another seat pan that's super. I repaired the hood. First time fiber glassing for me. Turned out good.
Tiller is all done ,and a few of the parts for the tractor. The rest is down back and I'll have to finish that in spring. I might go down and pull the front axle off and do that. I have new tires for the front, and have to get them on anyway. The 2 on the tractor don't hold air long.
Will my obsession ever end.................
Roy
Sorry roy tractor collecting is proven to be a disease not a hobby anymore you will have your obsession until well you know until your gone and the kids get to sell them LOL.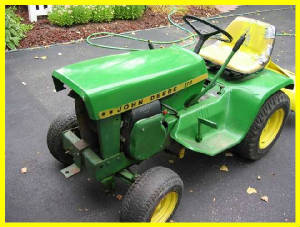 April 8th, 09 Below the divider is Roy's newest pics click on them for a better view.
Roy's Email: Been pecking away at the 112 with the tiller. First pictures are of the tractor when I brought it home. The last pictures are of the wheels and tiller. Thats all thats done on it in those pictures.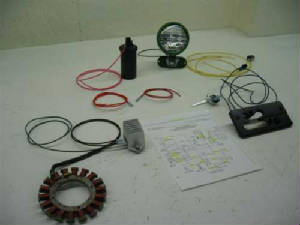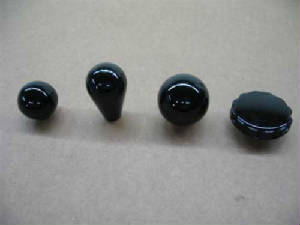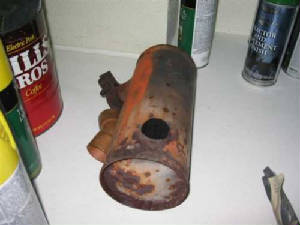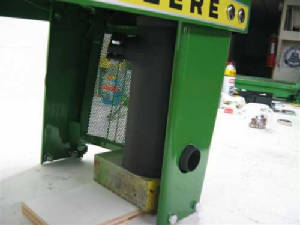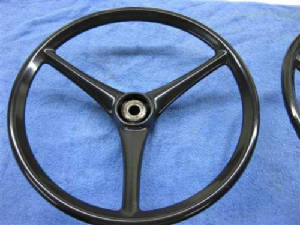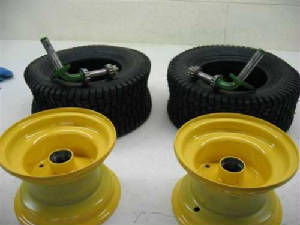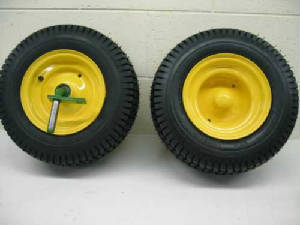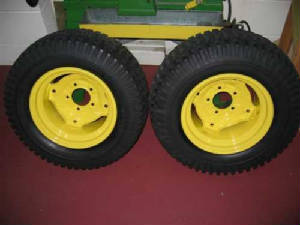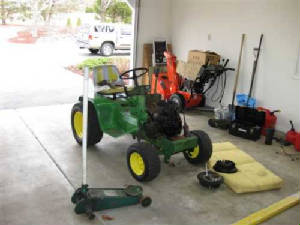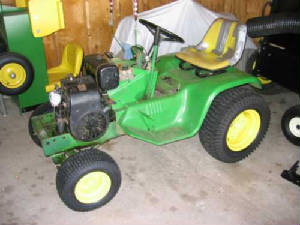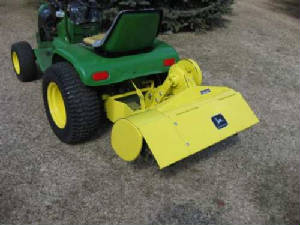 April 26th, 09 Roy's newest pics of his 112 tilling up his garden remember to click on the pics for a better view.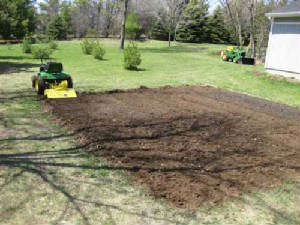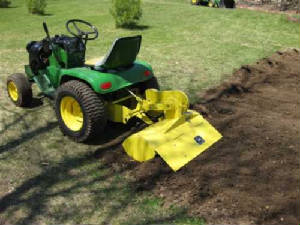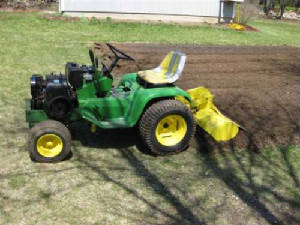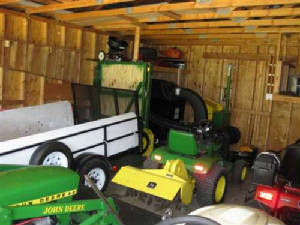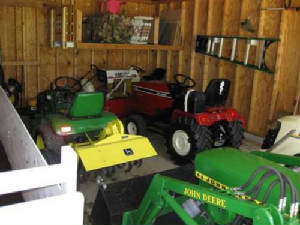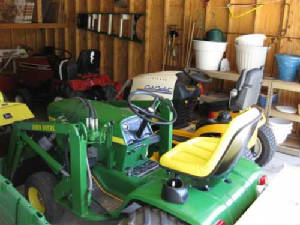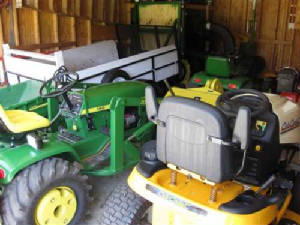 May 19th, 09 Below is the latest work roy has done to his JD 112,always click on the pics for a better view.
Roy's Email,
Deck is ALL done. Couple of before and after shots.
I didn't want to buy the foot rest pads ,so I used truck bed liner spray. Came out alright. At least they wont peel off.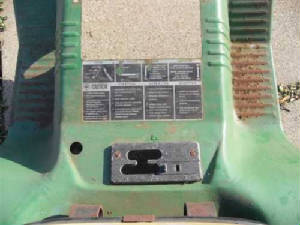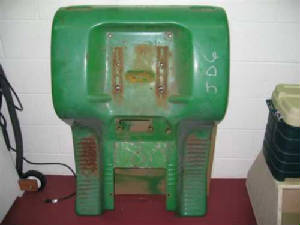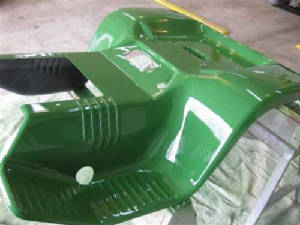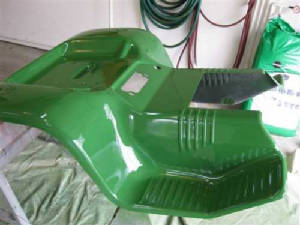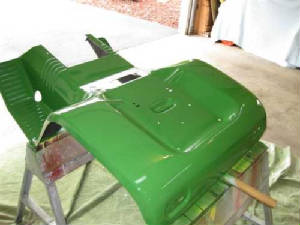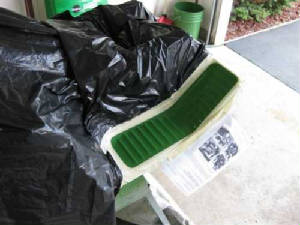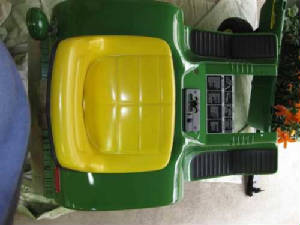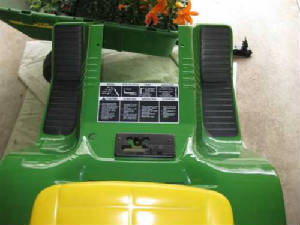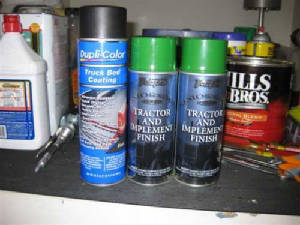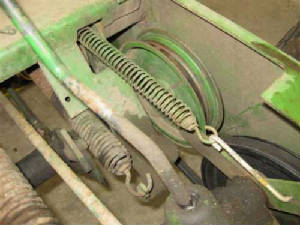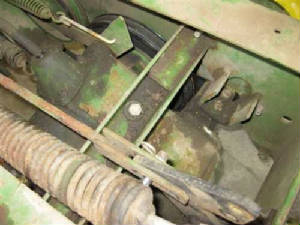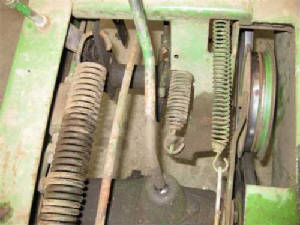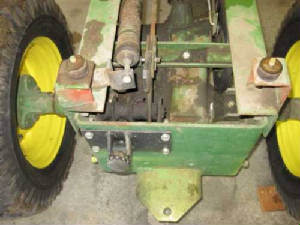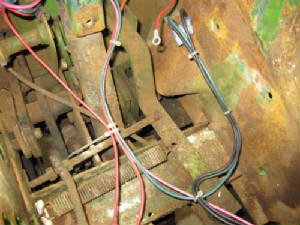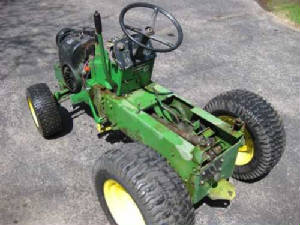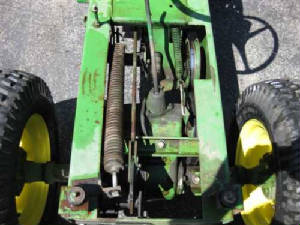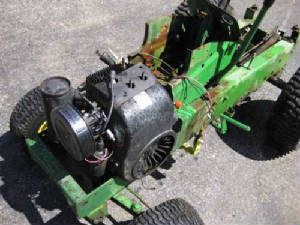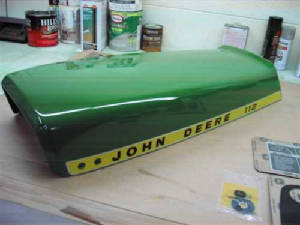 --------------------------------July 12th, 09 -----------------------------------------
Roy's latest and final pics of the 112 he has finished it ,again a very nice JD Roy!
Roy's email with the first set of pics.
Roy wrote: I'll give you a hint as to what I'll be doing tomorrow.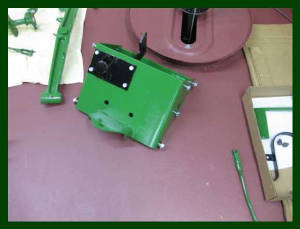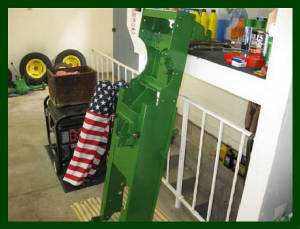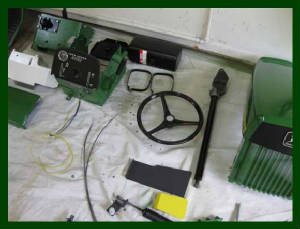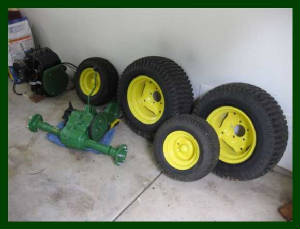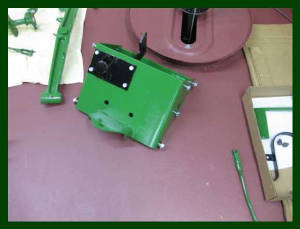 Roy's 2nd email and 2nd set of pics.
Roy Wrote: 2nd
Good news , bad news day. Started the day with the fuel pump leaking. Took off the pump and found that the screws were very loose. Then I thought ,well I could just tighten them, and the problem would be fixed. Then I thought maybe its dirty too, so I might as well clean it out, as long as it was off. Took it apart and it wasn't bad. I thought maybe I would use a touch of silicone sealer on the gasket so it wouldn't leak again. Did that, and got it back in. Started it up and it ran good. Let it run a while and no leaks, so I proceeded to finish the tractor.
Got the tractor all done and took it out for a test drive. A couple of minutes into the test drive and it quits. Couldn't get it going again. I think maybe a piece of the silicone got into the pump valves and stopped it cold.
So, I going to order a carb kit, and either get a pump or clean this one out again.
Other than that it couldn't have gone together any better. Minor set back I guess. I'll save it for a rainy day. I have to get back on my bedroom project tomorrow.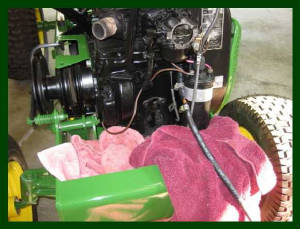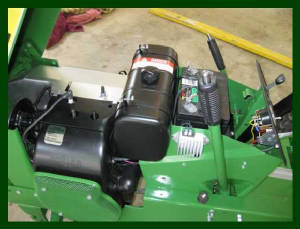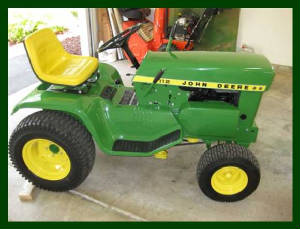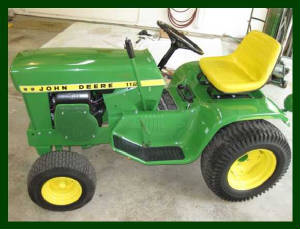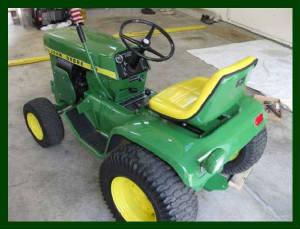 Roy's last email and final pic's.
Roy Wrote:
Got the 112 all done today. Tiller is on and everything works great.
I had to make a custom air cleaner. The grill I'm using wouldn't allow me to use the original. Its a early grill and it has bigger supports on the inside. Rather than buying another grill and hood supports I just did the modification.
On to the next one................ya right.