These are both my tractors,both are 1967's.One is my original i've had for a while but the other one I just bought.I bought a bunch of stuff off my uncle in a package deal.I'm going to sell the one 67 to cover the other things I bought.It is really just as nice as mine.It was taken totally down and restored.It runs as good as it looks.It has new paint and every part was clear coated after that.It really shines nice.The deck is also really nice you could even cut grass with it if you wanted but I wouldn't it's a work of art not a work horse.But again it would cut with the best of them.It is the one with the chrome hupcaps on the front and the chrome axle covers on the back.These will come off to go on my tractor,also the wood steering knob but everything else stays on it.I want $1300 for it if interested let me know.If you've always wanted one of these old round fenders and do not have the know how to restore one or just don't want to take the time then this is the tractor you must have.You climb on this and run straight thru a parade trust me you will get the looks on this beauty.Nothing to do to it but wax it when it grts dirty.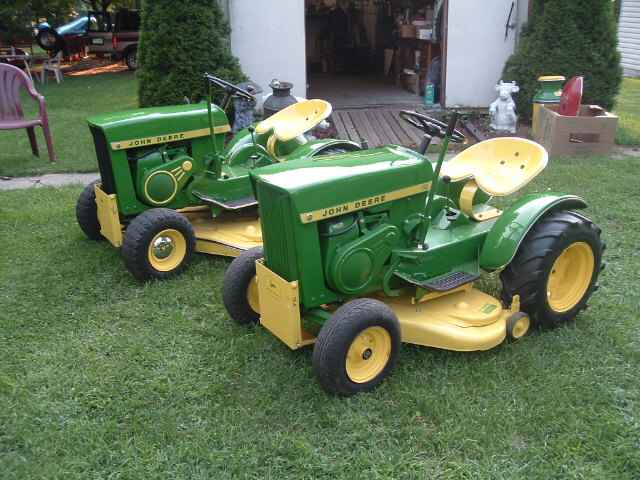 The one closest is the one for sale.It's parade ready!.Click on the pic for a better look.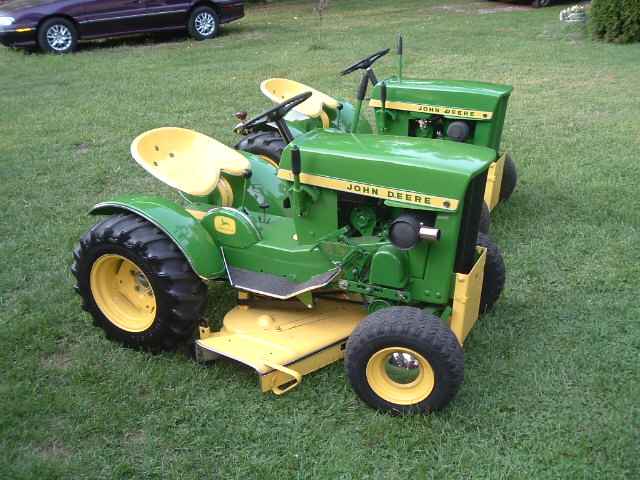 Check out the chrome exhaust tip!.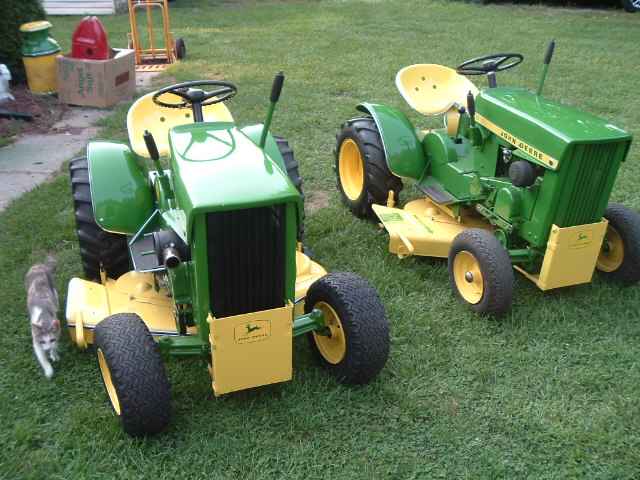 Also has a cool deere license plate on the back that mine does not have.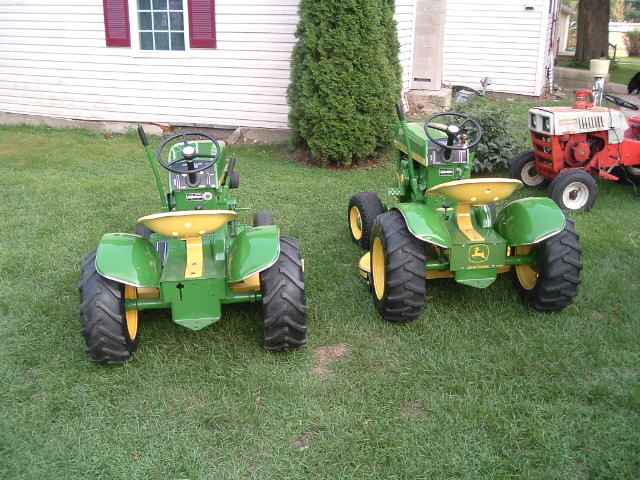 If I had the room I wouldn't sell it for anything,but to many projects and i've already got one.