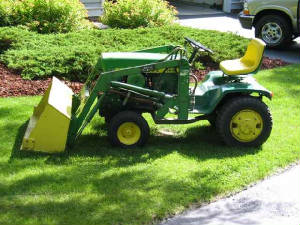 On their way to get the 140.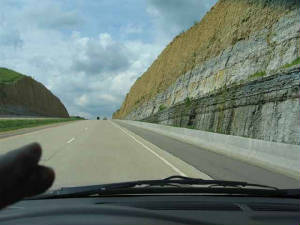 Looks nice sitting on the trailer eh?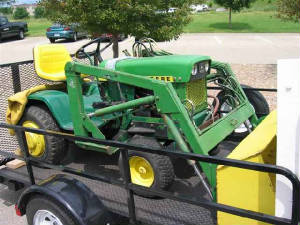 Transferred from the owners trailer to the buyer's trailer.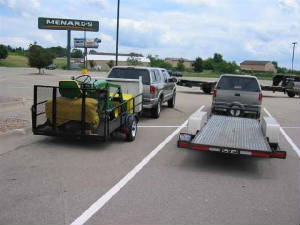 Poor unsuspecting seller didn't know what hit him,look at the evil grin on roys face lol.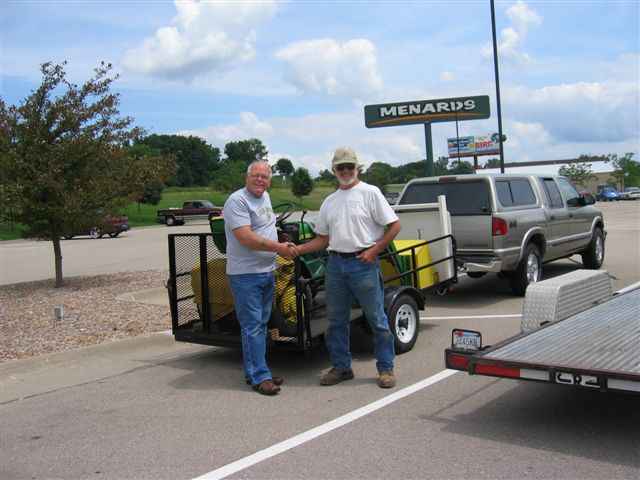 Roy's wife cathy was the wheelman in the crime lol.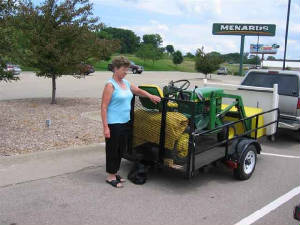 Just like bonnie and clyde they like to gloat on their robberies lol..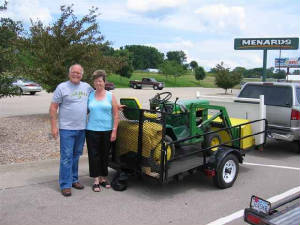 There she is in roy's yard,really nice!.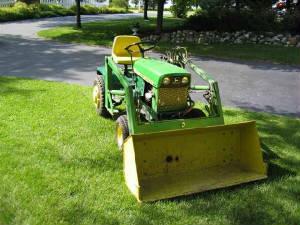 Roy getting his 140 setup so it has more weight on the back.Pictures posted july 10th 2007.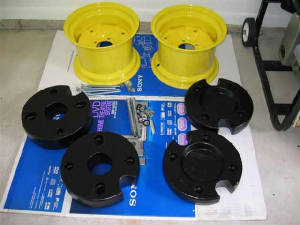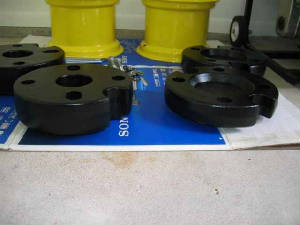 Showing the back of the 140 before he puts the tires and weight setup on.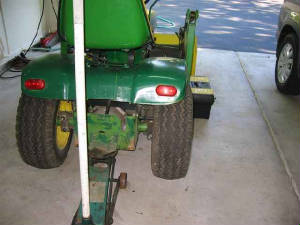 Adding some more weight.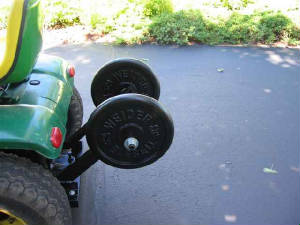 I love these wide rims on the back they look wicked!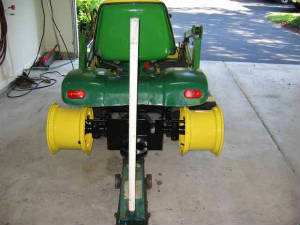 Now thats a nice set of wheels and tires.