This is my new friend louie's collection of stuff,He's got some tractors i'd sure like to have, nice stuff louie!.He has a ton of different hobbies.His first love is the water ,he has a boat and a couple of jet ski's,he also likes guns,shooting them and teaching people about them.
Below is his motomow,He said it runs great just needs restored,i'm partial to old motomows.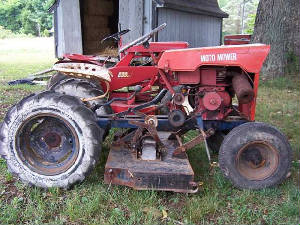 Here's a pic of it when he first got it,he said it was covered with a ton of bird crap.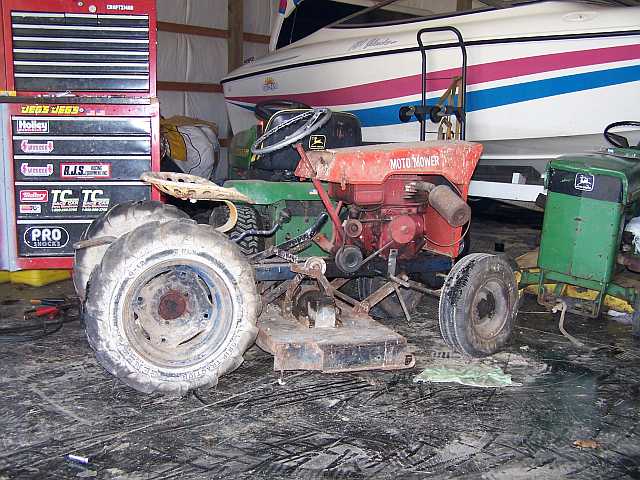 Here's his little john deere 70.I'd love to have this thing.He has it for sale for only $150,anyone interested let me know and i'll contact him.He said it's in really good shape just needs restored.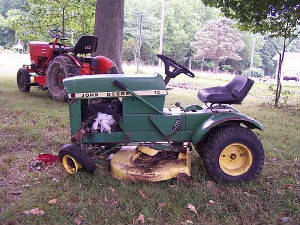 Louie has lots of hobbies,another one is his truck the first one is a 85 chavy,he says he has big plans for it.It was a truck he's always wanted.Below that is his dodge dually.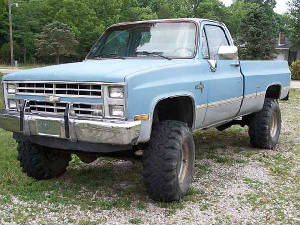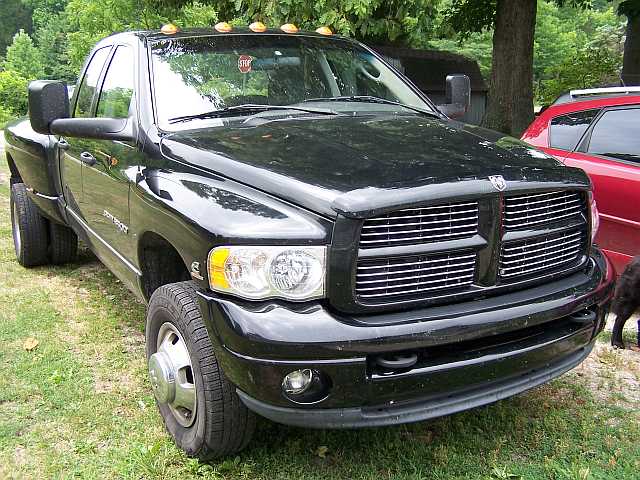 This is his 1977 economy tractor.These things are worth some money.He said he has the blade for this also.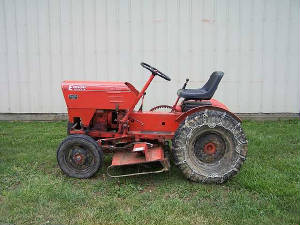 Next is his wheel horse tractor.He doesn't know what year this is.It says model 633 on the side cover but this is not the original cover.He says it runs and cuts really nice.Anyone have a clue what year this is let me know and i'll pass it on.I'm not sure myself but i'd say early 60's would be my guess.It's a pull start only no electric starter.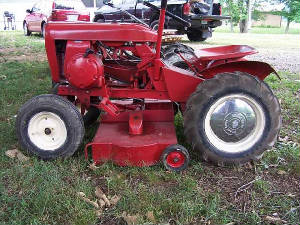 This is his 1960 550 suburban.It's in its running unrestored condition.This he says is the pride of his collection.The belt guards are off but it's complete except for one foot peg and the air cleaner.He also has the original seat cover for it.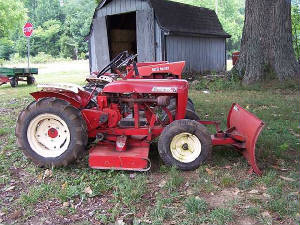 This is his 1995 john deere STX 46.He says nothing special just his cutting mower.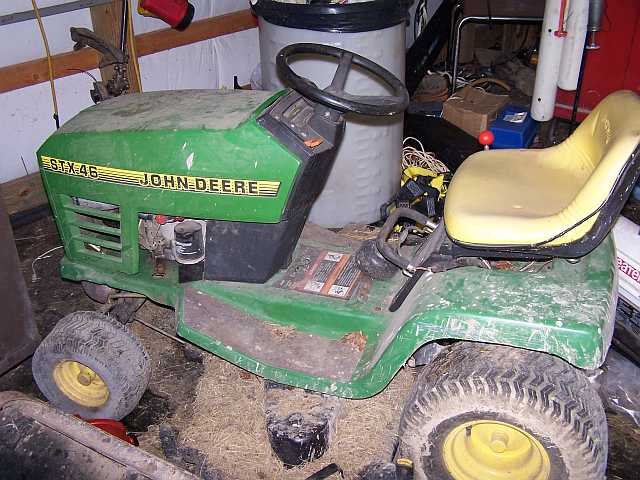 His massey 1866.It has a 3 point hitch on it with live PTO's front middle and back.It's his favorite mower.He going to restore this one also one day.It runs and cuts great!.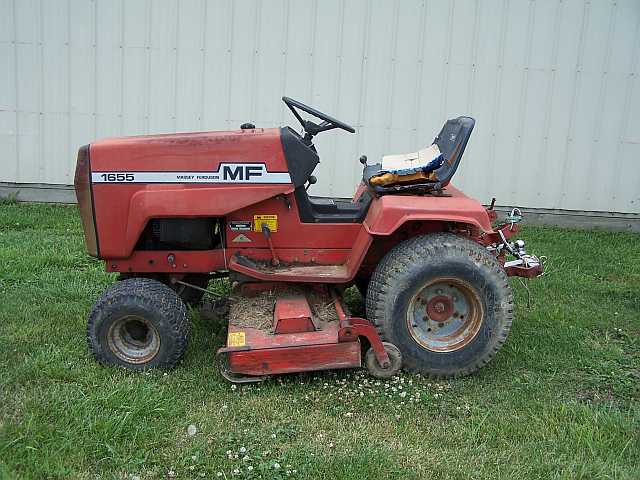 Hois 1968 john deere 110,he says this runs really nice.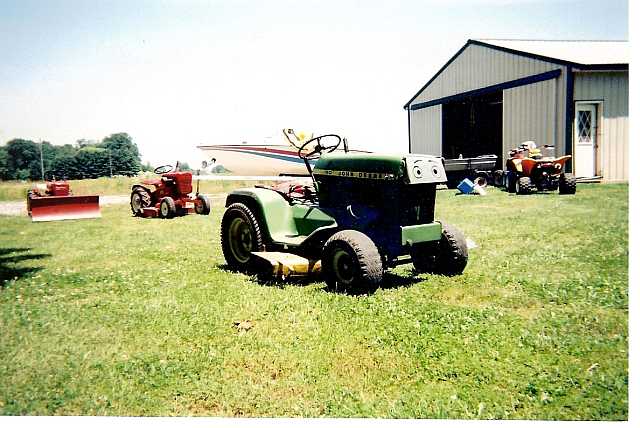 This is his 4 wheel wagon,he said everyone is trying to buy it from him.He doesn't know anything about it.I do know wheel horse made something like this.Man it would be sharp restored and hitched up to his suburban.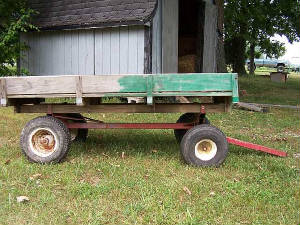 This is his collection of 4 wheelers man louie you have more hobbies than I do tractors and thats a lot! lol.