I actually know ray.I guess you'd say he was the one that got me going again on garden tractor's.I've been into tractors for many years but there were times i'd sell off about everything and venture off onto something else but it seems I always came back to them.So I guess I should thank ray or either curse him for giving me the disease again! LOL.I found a motomow on ebay and ray owned it.Well I got it really cheap and the rest is history.The motowmow is more or less the mascot of this site
www.motomow.com
.Anyways ray has a really cool collection of horse's I hope to get more pics he says he has a RJ58 thats not even in the pictures.
Is this a cool looking line of horse's or what!!.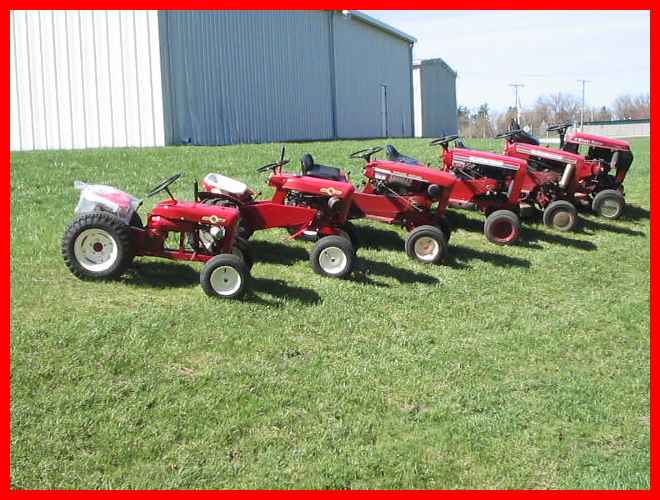 Check out the dirt grabber's on this mule!! um horse!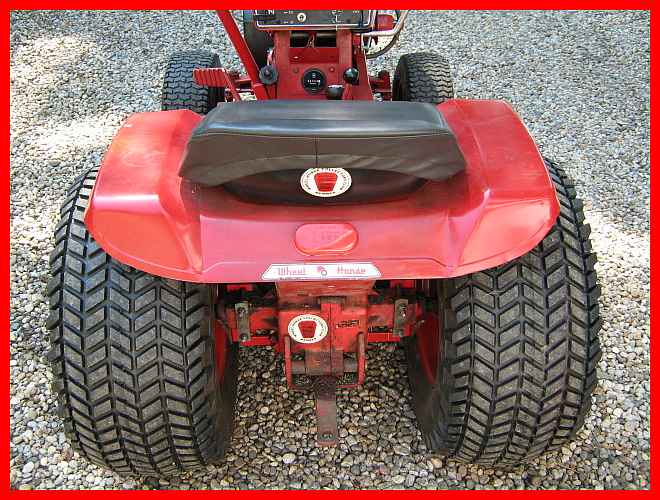 1968 Raider 16 work tractor.Ray restored it and did some mods to it, he put a 16hp Kohler crate motor in it. It has big "D" series tires, a small lift kit for the front end, reinforced hood stand,new paint,decals,hour meter,new seat cover,and a heavy duty 48 inch mower deck for it. Shes ready to rock!