Febvuary 3rd, 09 Scroll to the bottom to see zane's 2 latest tractors really like the old wizard.
January 25th 2010 Zane bought a real nice looking Case 4020 scroll to the bottom of his page.
January 28th ,09 Scroll to the bottom of the page to see Zane's latest tractor.I've always loved the big wheel cases.
Scroll to the bottom to see Zane's new and improved MTD 990.
Well the roof is not zane's mower as of yet.But he says he'll probably end up with it.Here is what he wrote.
My buddy was bidding on it on E-bay and I was laughing at him. NO one else was bidding. So he got the thing for $350, the guy had two more also. So he brings it home, we coat the tank and change the rear wheels do a little welding (not much cause we stink unlike the rest of you MTF guys. I started loving it, it is the badest mowing machine I have ever used. The deck has no slippage because there is no tensioner spring. In high gear it goes about 18MPH. Well the hydro linkage messed up and things were not working on it so my buddy bought a new zero turn and was going to sell me this one for same price $350. After we got it going I started using to mow very heavy weeds in the field, when I tried to pay him he decided not to sell. That's Ok its still in my garage and I don't have a trailer to take it back. He will sell eventually. I believe it is about a 1975 Roof 60 manufactured in Pontiac IL. same power train as a John Deere 400.

Here is a interesting link.

I wish I could get the guys number that he bought it from.

The other one with the Jeep front end that I sent you belongs to an online friend. He said he would sell it for $500. that was 8 months ago.

Thanks for both of the great sites.

This must be zane's white garden tractor.Never seen a white quite that big,looks like a wicked garden tractor zane!.

I've always wanted one of the big wheel case's but never have found that good deal yet.They are priced pretty high here in indiana.Hopefully zane will send us pics as he's restoring it.KW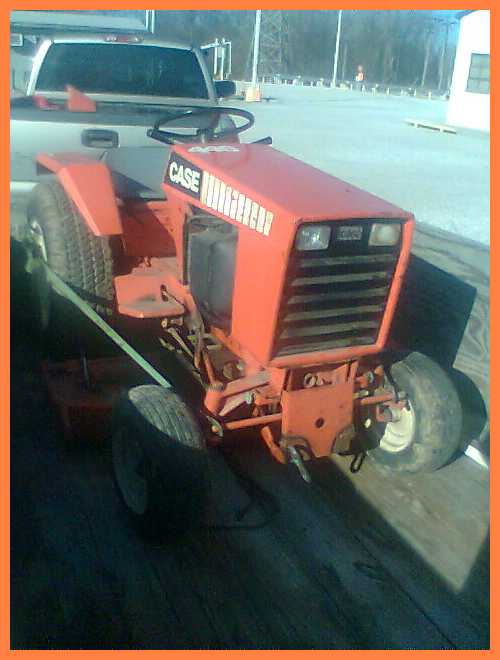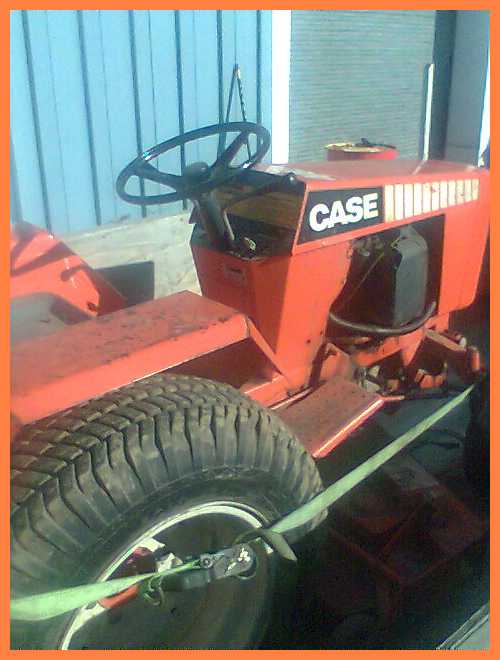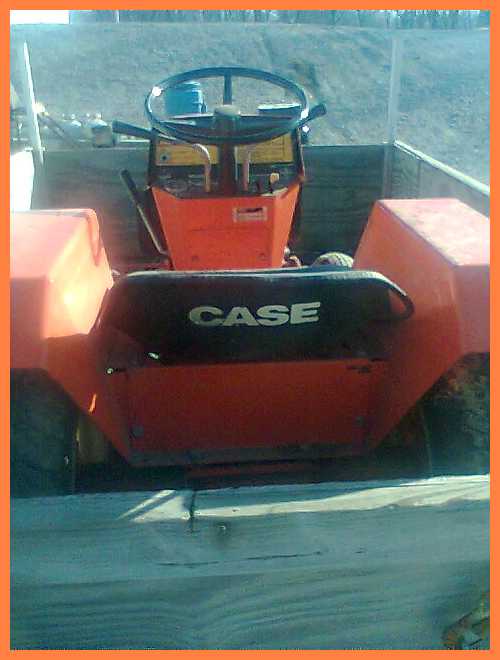 Febuary 3rd, 09 Zane emailed today and said he just picked up these 2 gems today.I like both of them but kinda partial to the old wizard.looks just like the MTD 990.