Update October 13th 2011,Updated all of nick's tractors a few days ago.What you see below is all of his newest tractor's to date.
Starting off with one of his barns he stores everything in,he has 2 more we will get pics of to.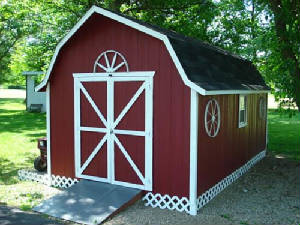 The rally is now gone I believe there is a old cub sitting there now.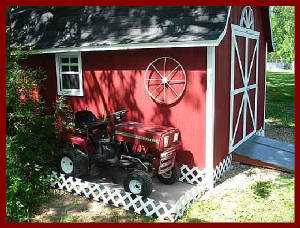 The first group is 3 john deere's.From left to right is a 1967 round fender, 1968 110 and a 1974 110.All restored and look really nice!.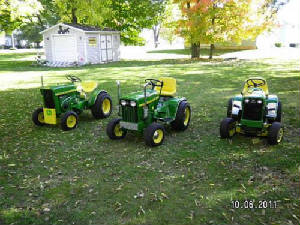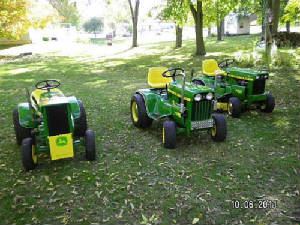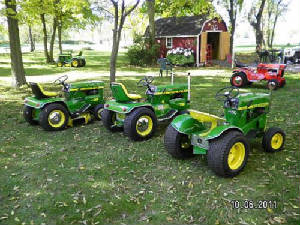 The second group is 3 more john deere's.From left to right is a 1972 110, 1971 110 and a 1969 140.All again restored and look really nice!.He gets a lot of comments on the black one,a lot of people really like this one.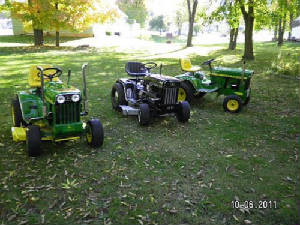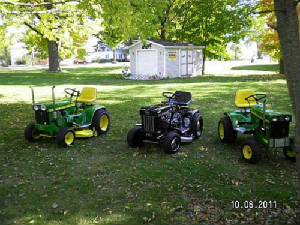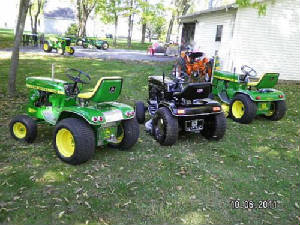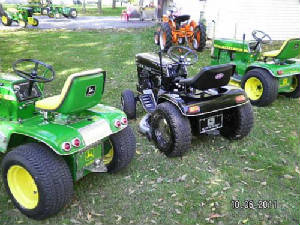 Check out the tail lights on the 140,nick said he wanted to get that old jaguar look.They are not cheap plastic they are metal and really look cool on it!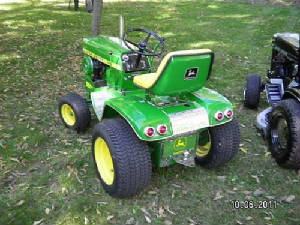 Nicely restored John Deere pull cart.Not sure on the model but it's a lot bigger than your normal garden cart.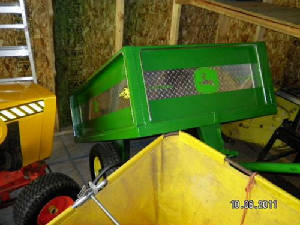 Real cool looking Case hydro model if I remember right it's a model 224 with a 10hp. kohler on it.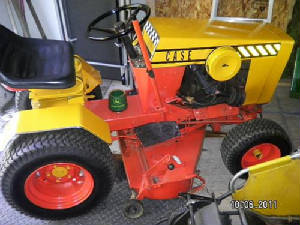 A picture of 2 simplicity's.The orange is a 4200 series (best cutting mower ever produced!).The green one is a little simplicity Yeoman.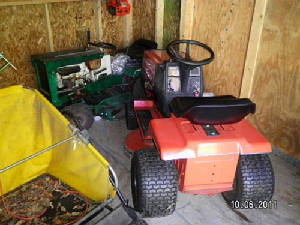 Another John Deere 110 but done in orange it looks really good painted this way.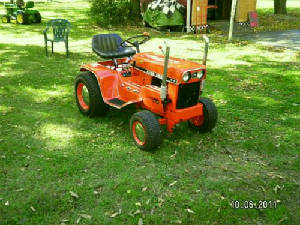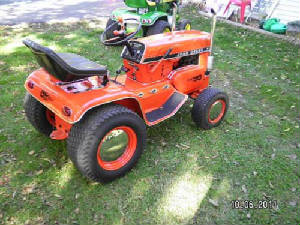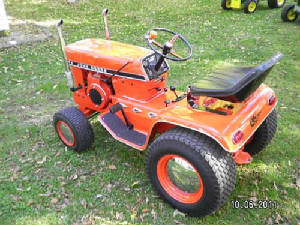 Another little Simplicity you can tell I think he likes them.I couldn't argue the point they are the best grass cutter ever produced.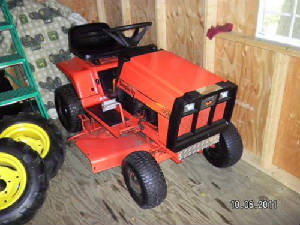 A few more simplicity's he decided to paint dupount school bus yellow.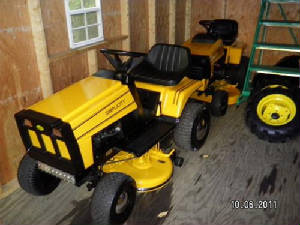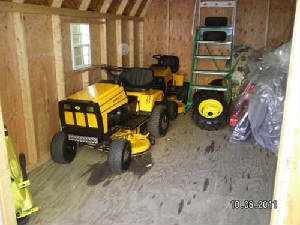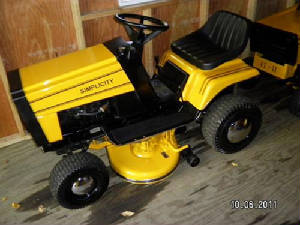 A john deere rearend serviced and painted ready for the next project.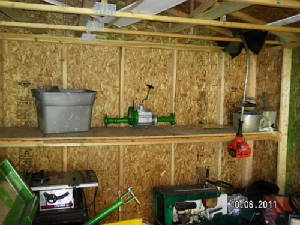 August 8th, 08 Nick did a little simplicity 4208 it looks pretty cool like a halloween tractor lol.
As you can tell i've been around tractors a long time.I'm telling you there is nothing and I mean nothing that will cut a yard more nicer than one of these little simplicity's.some will tell you all the model simplicity's are that way and I say nope,the bigger ones do not cut really any better than john deere,mtd etc. because the decks are wider so that gives it more of a chance at scalpintg but not these little 4000 series tractors they are awesome.
August 8th, 08 nick just bought this really nice original 1974 110,rare headlights,tail lights and electric lift options.
Check out Nick's cool looking lambert.I bought this tractor and it went straight to new zealand!
Check out the cool tail lights in the back and also the lambert decal.
It was painted with dupont imrom ,nice stuff.
Another side shot,my old 74 110 in the background.
Check out the L decal in the front ,he had it special made.
Another nice side shot.
The dash and fenders on these lamberts are just to cool.The dash curves back.
A shot showing the 8hp. kohler.It really runs nice like most kohlers do.
First up is his 1965 round fender,one of his favorites , he said he would never sell this one.Has all the original books with it.
Next is his 1967 round fender with the rare 80 cart behind it.Believe it or not he's thinking about selling this set if interested let me know.
Next up is his 1969 110 Round Tail.This has a new short block on it.As close to new as you can get I'd say.
Next is his 212,not sure on the year i'm thinking 77.totally redone like the rest nice ride for sure.
This is an old wheel horse he just bought,he's going to restore it,i'll post pics when he gets going on it.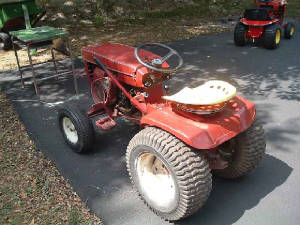 Nick's 658 model wheelhorse after it was restored.Real nice paint on this one,it really looked as good as it does in person as it does the pictures.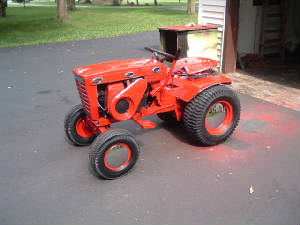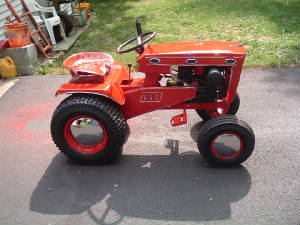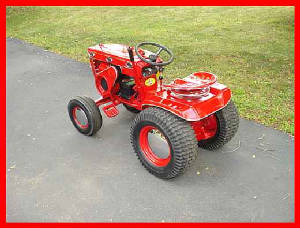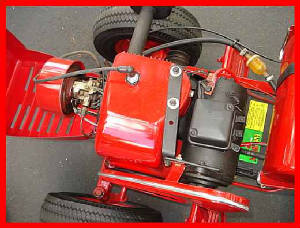 Last but not least is his awesome 318,you'll really have to try hard to find one as nice as this one.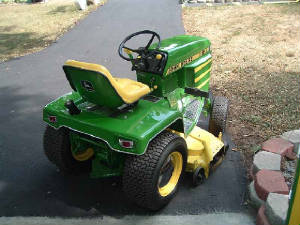 Nick's 210