Mike O 's Hot Rod Huffy..
A New Hotrod Huffy Video Nov 9th 2011
Check out this little beauty mike looks to have put a lot of work into this little ride.Below is what he wrote with the pictures.
This is what I started with.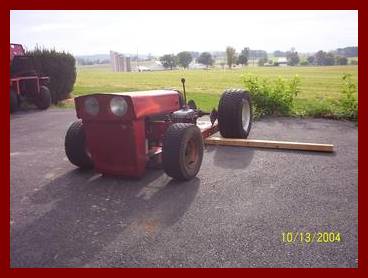 All the steering,front wheels and motor,came from this 1978 MTD (ugly tractor).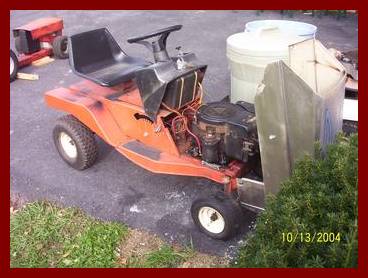 Custom made dual exhaust (no water pipe)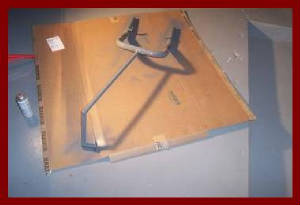 MTD Steering and motor,mickey moused,onto a Huffy.It's mostly made from junk.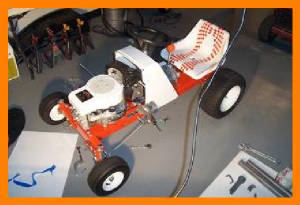 Wood grain dash,Cigarette Lighter,Lights,Car Horn,Ampmeter Gauge.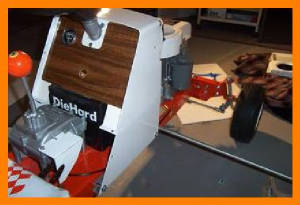 DUALS!!!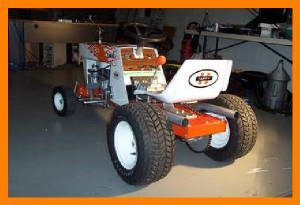 Almost Done!!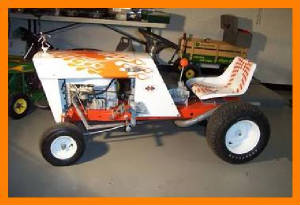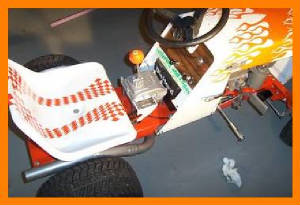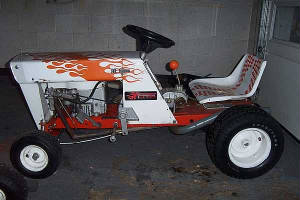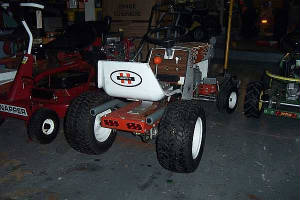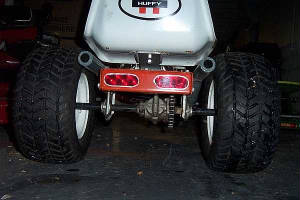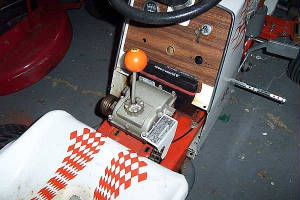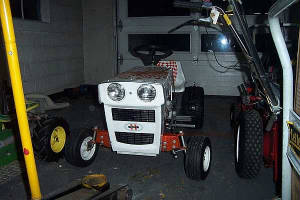 All Done!!.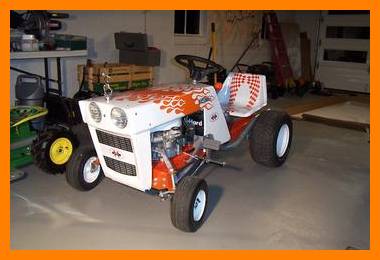 Well there ya go Mike O's hot rod huffy.Is it not impressive?.Mike says it will do 30 mph.
His Email:
It Hasn't run since 2007. I just got it running again. I had it out in the snow...8hp, No brakes! But it does have electric start and a cigarette lighter. lol
UPDATE January 15th 2011,Mikey fired up his Hotrod Huffy,updated pic's below.

Febuary 1st 2011 Huffy Dash Board.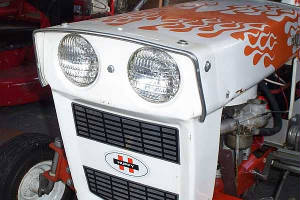 Febuary 1st 2011,Huffy Tranny
Mikey's email :
I worked on It all day, installing the head lites & tail lites, related wiring. Got a new horn button and put that on. Got a new halo lighted lighter hooked up. And then I went for a ride and broke the tranny!. lol I didn't see that coming. I thought someone took a shot at me. ...between my legs. BAM!... My jewelry is ok! lol