October 20th 2011, Mikey's Golf Cart Project.Click on the picture.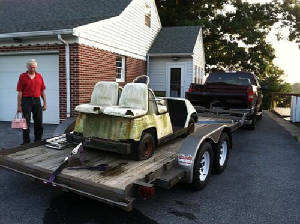 The Absolutely Awesome Cub Cadet Monster Mower!!.
Updated October 20th 2011 Click on the pic to go to the crusher page.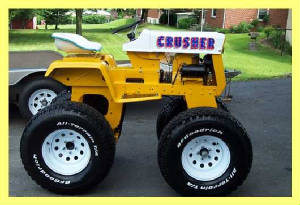 Update April 2nd 2010 Scroll to the bottom to check out Mike O's really cool looking buck board.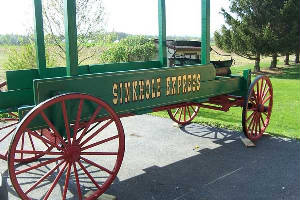 Update December 18th, 08 Mike submitted another cool tractor!.Click on the pic below to see mike's No I Deere Tractor A Cool Ride!!.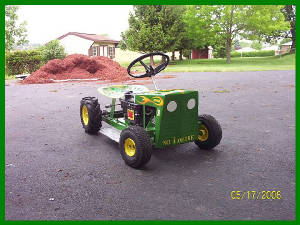 October 20th 2011, Mikey's really nice Motomower's.There are 2 tractors on this page.Click on the picture.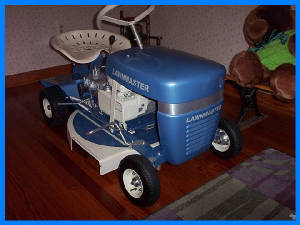 October 20th 2011, Another really cool ride from Mikey's collection,he calls this one the Hot Rod Huffy!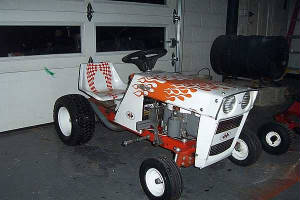 Mike O's odds and ends pics and other info.
Update November 3rd 2011,Mikey added some pics.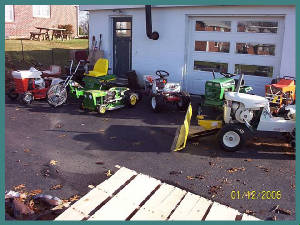 These are some of the coolest tractors i've seen in a while,The little tricked out Lawnmaster is just awesome.Definitly can't leave out the MONSTER Cub Cadet either.Mike O belongs to a monster mower club.I didn't know there was such a thing.Really awesome looking tractors on their website.I'll post the link below.