Mike O's Other little Hot Rod Mower.
November 3rd 2011, Newest info and pics.
Wait till you see what I am building now. 2001 craftsman, 20 hp vtwin with duel side pipes & the plow off the Porter Cable. It's my new plow tractor. The paint is perfect, not a mark on it. Got it free, had a broken governor gear. I going to run it without it. I have to get a gas pedal for it. Should be fun to plowing with loud pipes.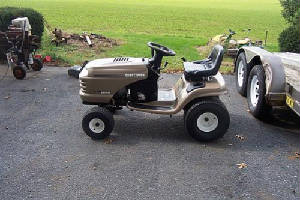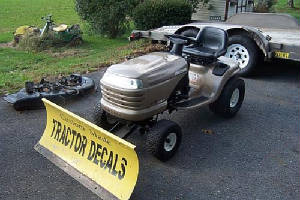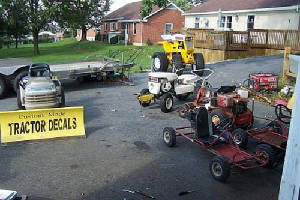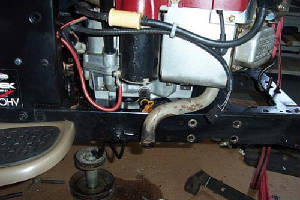 A wicked john deere trike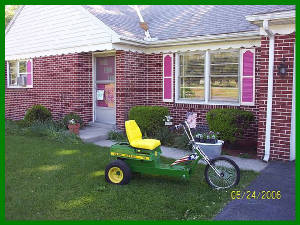 click here to see Mike O's other toys.
I bought a snapper for $10.00 and a old tiller for $7.00. Also got a saw, sander, wrench and router attachment for $15.00. The tiller runs good, needs a belt. The Snapper needs a motor, I don't like Tecumseh engines.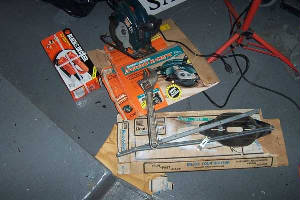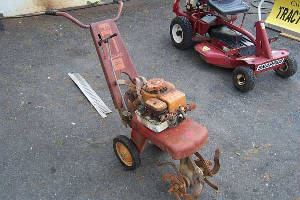 Freebees, GT 14 Wheel Horse with 14 horse Kohler & a big Wisconsin.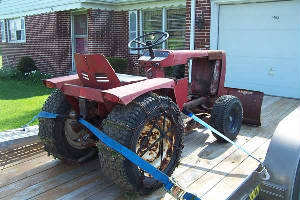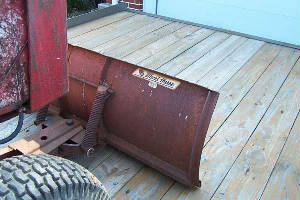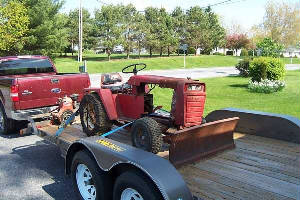 I got $85 for the GT14 & .50 for the Wisconsin at the auction. Got screwed on both of them. They sold them at 8:30am, I had them in the middle of the auction (12:30pm) and they moved both items from that line. So none of the tractor guys got to bid on them. Live and learn the hard way.