Click here to go back to mike's main page.

June 14th, 09 Mike has finished the crusher guy's.It's one awesome looking machine!.Scroll down to the bottom and look for the (new flashing icon) .KW
I've made a page just for Mike O's "The Crusher".He is in the process of painting it so I thought it would be best for him to have a page just for this tractor so you could see his progress.
October 19th 2011,mikey added a little info on the weight of the crusher his email is below.
Mikey wrote: I had the Monster Mower weighted at a tractor show on sunday......1005 lbs., 1180 with me on it. lol. I was shocked! ....I lost 5 lbs. lol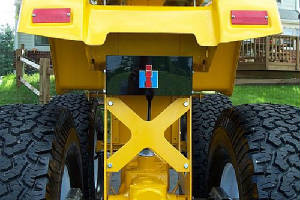 Mike's comments on the cub.: I have been working on this for 10 months. Hoping to have it done next summer. It has a homemade 16'' lift kit and 4 new radials, (BFG all terrain 33'' x 12.5'' x 15'') and 4 new 15'' x 8'' rims.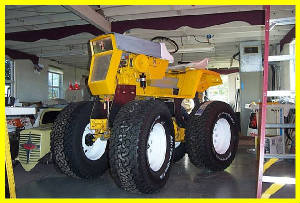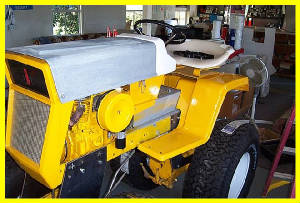 You can tell mike has a real talent.I'd never be smart enough to build one of these things.I'm hoping he sends some info on how this tractor came about.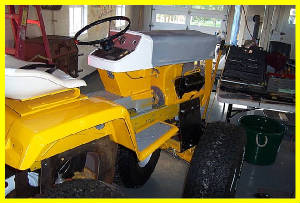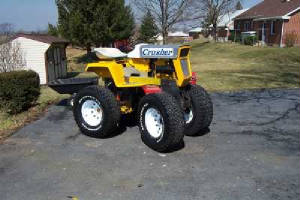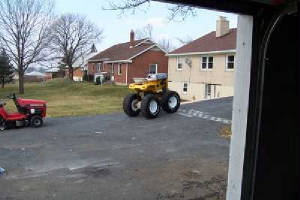 June 10th, 09 Mike's latest pics on the Crusher.He is in the process of painting it.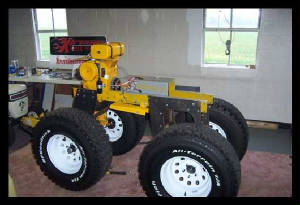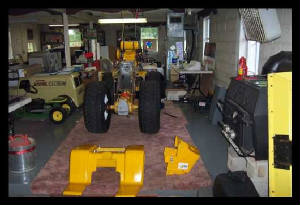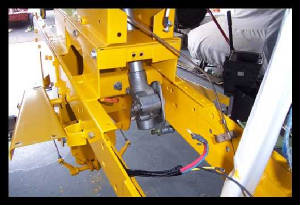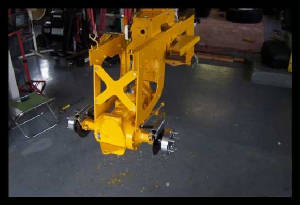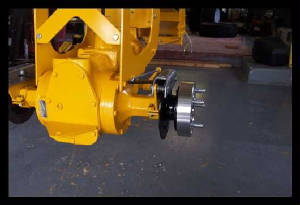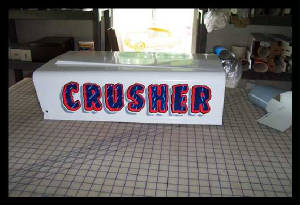 June 14th, 09 Mike O's Crusher is finished,below are the pics very nice Mike!.I'll bet you 'll win trophy's with that ride!! KW
Below are a fews pics of the crusher when Mike first brought it home,man it has come a long ways mike!.