July 25th, 09 Sorry guy's haven't updated this page in a while,been pretty busy with home life and also keeping motomow.com in check and trying to also keep up on the motomessenger forum.I'll work on the small engine place when I can winter will give me more time to mess with it also. KW
Below is the link to my garden tractor site.
Johnny is one of our good friends on the motomessenger,he sent pics of his chainsaw,click on the pic to go to his page.
January 27th, 09 Bought 3 little clinton engines.
December 27th, 08 Doug Tallman has a really cool looking milwaukee Clipper.Click on the picture to go to his page.
Check out Mike O's mini rod! and some other small engine stuff.Click on the picture to go to his page.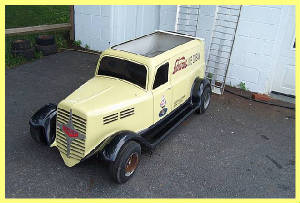 Well I already Have a page called Kw's Garden Tractor page.I wanted to keep that one all garden tractors so i'm trying a new one anything small engine.Here you can post any type of small engine you have,snowblowers,motorcycles,ATV's,Scooters anything like that.If you would like for me to post your projects on my site I'd love to do that for you.Just click on the link below and send me your pics.Please also send a little info on your project and also about yourself if you like.
November 10th, 08 A new friend with a really cool power mower.
Below is a little power mower I 've been working on,so far it's been a blast.